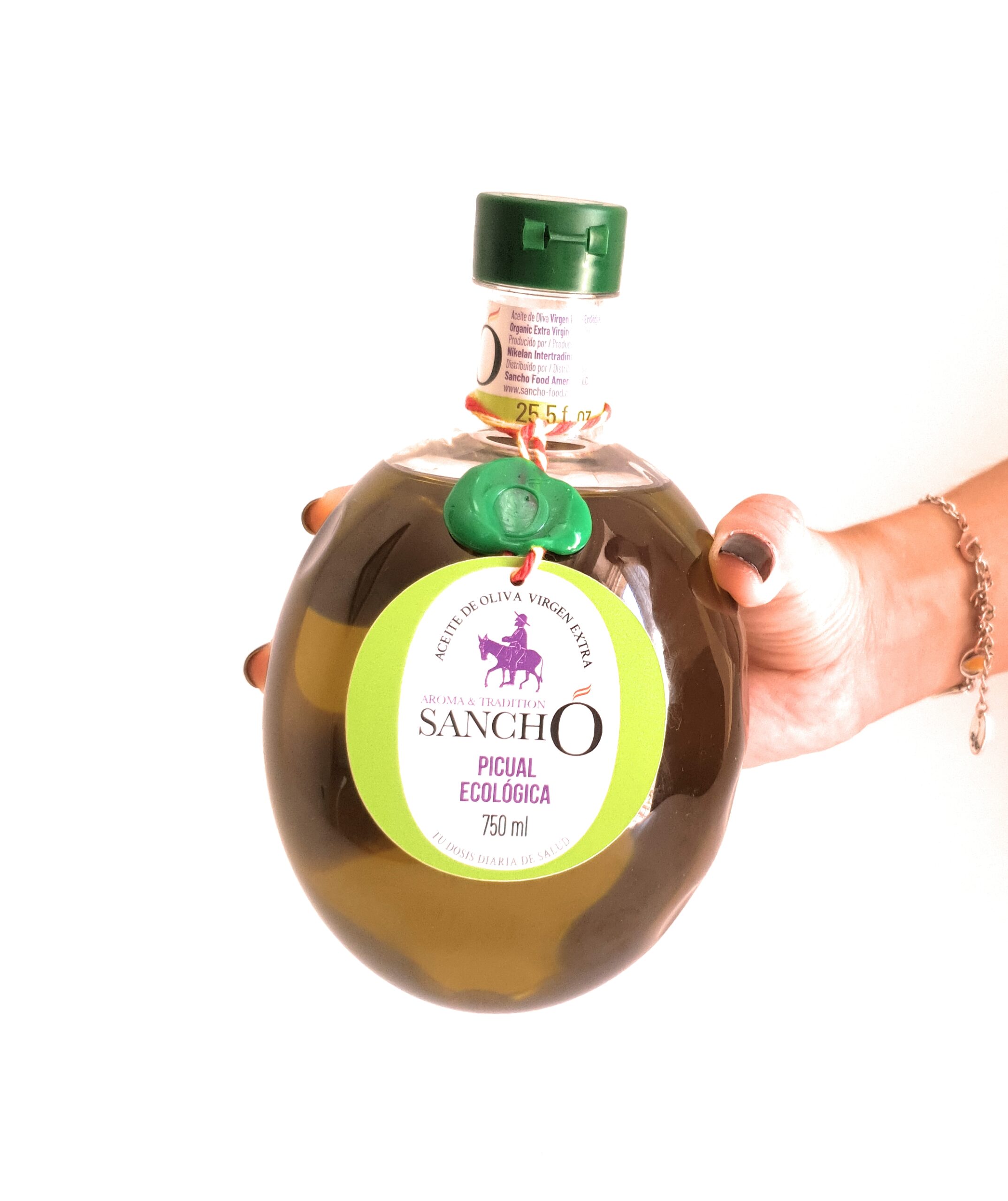 We started a new venture in November 2020 to import extra virgin olive oil (EVOO) from Spain.  We have partnered with the founder Antonio Gomez Coronado who is a producer, grower and bottler of some of the finest quality, hand crafted, EVOO produced from the Iberian Peninsula.  We met Antonio on a food tour in Madrid, Spain (his home) and have developed a partnership based on his many years of experience with EVOO to import and build a US presence, headquartered in Loudoun County. Loudoun cannot produce olives, but it can now enjoy a healthy, Mediterranean lifestyle at home.
Sancho EVOO is made from Cornicabra, Picual and Arbequina olive varieties that impart interesting bitter, spicy notes, as well as light fruity accents. The Cornicabra olive is appreciated as one of the healthiest due to its high polyphenols and intense fruity and highly aromatic flavor.  We also offer a  certified organic variety.
We would like to offer our local customers the opportunity to buy this delicious and award winning EVOO in its uniquely olive shaped bottle. Call or email us today, to setup an appointment and purchase locally!